Explore
Magical Meandering in Madrid
When in Madrid, take your cue from the locals – or Madrileños as they are known – and spend your days admiring the city's architecture and your nights enjoying its lively flamenco.

On Safari
Explore Kapama Private Game Reserve
A stay at the world-renowned Kapama Private Game Reserve is more than merely a collection of experiences. Curated to create lasting memories for couples and families alike, there are few safari destinations that match its uncompromising style.

Explore Local
The One & Only Spot for Wine
With almost 700 references, One&Only Cape Town features one of the most balanced and diverse wine collections on the continent. It seems only fitting that the Resort has launched the Wine Studio, a sleek and sophisticated space showcasing a sampling of its impressive offering, where guests of the Resort can discover sensational wine journeys such as the Sip & Savour and Wine Blending experiences.

Travel Local
Enjoy a Villa Vaycay at Antrim Villa
Children remember their childhood vacations more vividly than other life events. I suspect the magic of absorbing exhilarating shared experiences, appreciating newly discovered wonders, and feeding a growing curiosity about the world, makes these memories the most enduring.

Wine
History of the Platter's Guide
Meet the card that curates your life, maximising your every day with personalised content and experiences, time-saving conveniences, and a connection to the causes that matter most to you.

Photography
Some of our Favourite Travel Destinations
While the Covid-19 pandemic may have temporarily put the brakes on our ability to travel, there is no reason why we cannot enjoy a visual selection of Signature magazine's favourite exotic destinations.

Motoring
Maserati Ghibli Hybrid Gransport
The motoring landscape is hardly stagnant, certainly not in the 21st century, as the motoring industry grapples with the unstoppable force of hybridisation and electrification.

Fashion
Lee Ann Ruth Collections
"It's amazing what happens when you accept defeat. I've since learned that this heart-breaking act is actually one of surrendering to the river of life and allowing its current to take you to where you were meant to be." – Lee Ann Ruth

Gastronomy
Le Chêne by Chef Darren Badenhorst
When it comes to local fine dining, Chef Darren Badenhorst is celebrated as the producer of some of the most mouth-watering cuisine in the country. His latest ventures is Le chêne, which is perfectly perched in the fully- renovated observatory at the Manor House on the exclusive Leeu Estate in Franschhoek.

Wine
De Grendel Wine Estate celebrates Shiraz
Just as no parent will admit to having a favourite child, De Grendel cellarmaster, Charles Hopkins, is reluctant to name a favourite grape. Get him talking about Shiraz, however, and his body language tells its own tale…

Profile
Julia Roberts Chooses Happy
Happy Sport is the stroke of genius of a young woman driven by boundless daring and creativity. First introduced by Caroline Scheufele in 1993, it bears the countless transformations of an era and embodies Joie de Vivre and the free-spirited attitude to which contemporary women aspire. Julia Roberts, Hollywood's most enigmatic star, chooses this icon of fashion and watchmaking, as it stages the enchanting choreography of its dancing diamonds through a multitude of variations that have appealed to every generation since its creation.

Art
Conversations with Sculptor Andries Visser
Inspired by a passion for conjuring all things held deep in the imagination, Namibian-born artist and woodworker Andries Visser magically transforms solid wood into exquisite sculptures that exude fluidity and motion.

Wellness
Your Best Beauty Secret
Ask anyone in Hollywood about their best beauty secret, and there is a good chance that they will tell you it is all about drinking enough water. The thing is, while hydration is key to beauty and health, it is not the only way you can ensure great-looking skin.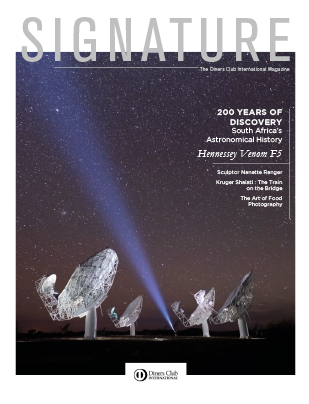 Signature Magazine - Issue Mar - May 2021
Signature Magazine - Issue Dec - Feb 2021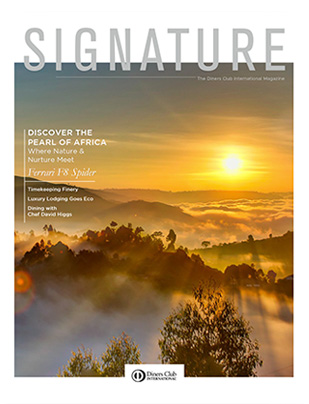 Signature Magazine - Issue Sep - Nov 2020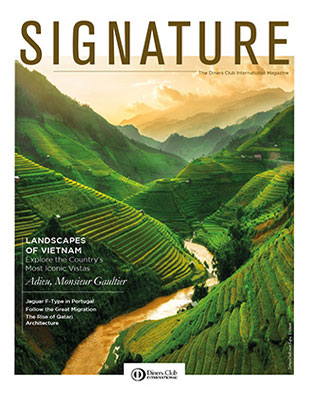 Signature Magazine - Issue Mar- May 2020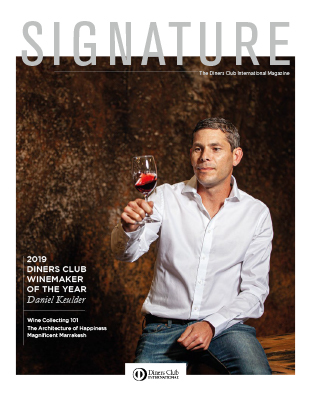 Signature Magazine - Issue Dec - Feb 2020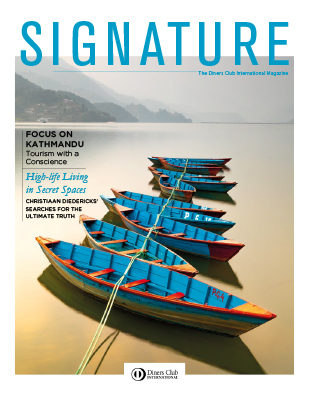 Signature Magazine - Issue Sep - Nov 2019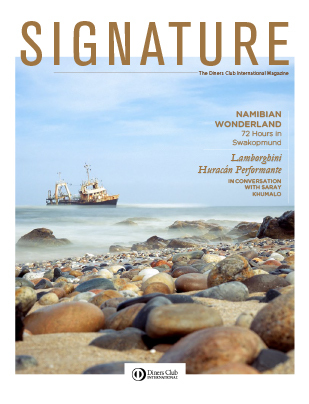 Signature Magazine - Issue Jun - Aug 2019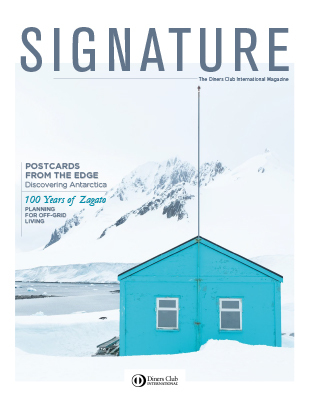 Signature Magazine - Issue Mar - May 2019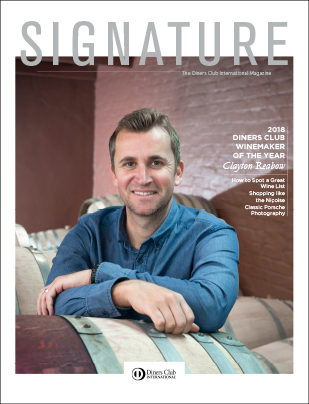 Signature Magazine - Issue Mar - May 2021